HOT News on a Cold Day! The MCNY Winter Newsletter – 2021 is out and here's what happening in the MCNY community!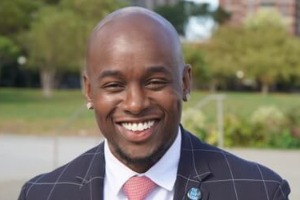 Kevin C. Riley, MPA'17 Sworn In As Bronx District 12 Council Member
Congratulations to Council Member Kevin C. Riley, MPA'17! January 2021, Mr. Kevin C. Riley started in his newly elected role as Council Member for the 12th district of the Bronx representing the communities of Wakefield, Olinville, Edenwald, Eastchester, Williamsbridge, Baychester and Co-op City.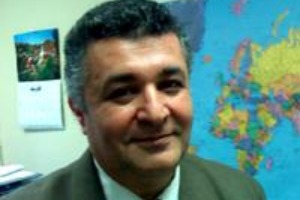 Professor Ali Gheith Recognized by Brooklyn Borough President for 35 Years of Excellence
Please join us in congratulating, Professor Ali Gheith, Director of the Emergency and Disaster Management (EDM) Graduate program at Metropolitan College of New York. On Wednesday, January 6, 2021, the day was proclaimed "Ali M. Gheith Celebration Day In Brooklyn U.S.A." .
Hosted by Dr. Joanne Ardovini – A Virtual Discussion With Stephen Hilton: Addiction to Media Influencer
Rescheduled – Stephen Hilton, composer, producer, musician, internet influencer and recovered addict will share his journey from addiction to sobriety. He and his wife, comedian Laura Clery, help others find a path to sobriety through humor, music and honesty globally, across social media.
Rescheduled – New Date TBD
Congratulations, Upcoming Events
and More News from the MCNY Community!
There's no better time than the present to consider your future. If you or someone you know has a degree in mind, register for one of our program-specific Info Sessions scheduled throughout the next two months! Register for an Info Session
Evolution not revolution: strengthening student services online — Digital technologies are more than a short-term emergency tool writes Amy Greenstein, MCNY Vice President of Enrollment Management and Student Affairs on timeshighereducation.com.
Congratulations to Professor Radhika Jha, Director of Undergraduate Business Programs! Her presentation at the ACBSP Northeastern Region (1) Virtual Conference won the "Best of Regions" award and will be presented at the annual conference in Miami, June 2021!​​​​
George Contreras, Adjunct Professor in the School for Public Affairs and Administration, Emergency and Disaster Management program on MedPage Today: U.S. leaders need to make difficult decisions as we enter a new phase of this pandemic. Vaccines Are Here, but Don't Let Your Guard Down — There's still a long way to go.
MPA Professor, Dr. Wallace Ford shared his expertise on Good Morning Europe following the U.S. Capitol riot. "The police response in DC highlights the disparity between the way black and white people are treated by law enforcement. This disparity is a global problem and it has to change." Watch the interview.
Does your company hire paid interns or have positions available? MCNY Career Development would love to receive those opportunities to promote to students and alumni. If you are interested, e-mail Shakeisha Ravenell, Associate Director of Career Development: careerservices@mcny.edu.